It is with great excitement that we would like to inform you that we have been able to hire a teacher in Massarankissidou. The school lessons in the Guinean village now take place regularly again! You can read more about this great success in this article.
Things are moving along in Massarankissidou: We are currently preparing our water project, but we also want to tackle other humanitarian problems on the ground. One of these is to give the children in the village access to education.
Background information about the school in Massarankissidou
The school building in Massarankissidou was erected independently by the village community through its own initiative. The whole of Massarankissidou would like the children to go to school and thus get a perspective for the future. Unfortunately, the financial means of the community are not sufficient to employ a teacher on a long-term basis. There is no state support. In addition, Massarankissidou is so far away that life in the village is unattractive for most teachers. Although there was a teacher for a short time, the school building you see in the photo above has been empty again for almost two years.
Resumption of school lessons
The cancellation of the school is finally over: Since mid-October, 45 school-aged children have been taught daily in two classes thanks to Juciel – the first class with 31, the second class with 14 children. Our new teacher is Maurice Bilivogui. He is 24 years old and graduated from the École Normale des Instituteurs in Nzérékoré.
The resumption of school lessons was quite a piece of work! After weeks of searching, our Guinean founding member Justin Kissi Camara found a teacher who agreed to teach in Massarankissidou. Justin also took care of the administrative requirements for a new apprenticeship. At first it looked as if this process would take weeks. However, to our delight, the cooperation with the government agencies was surprisingly productive. We would like to take this opportunity to highlight Justin's extraordinary volunteer work. He will return to the village next spring at the latest to check the state of affairs. We hope that we will then be able to present you with photos of the teacher and the two school classes.
55 Euro per month – that's how much access to education costs for 45 children
As a development organization, we attach great importance to fair and partnership-based cooperation with local people. Massarankissidou does not simply get a new teacher. The village community also participates in the apprenticeship within its available means: the village provides the accommodation and food for the teacher and Juciel provides the salary. The teacher receives from us a wage of around 55 euros per month, which is the usual rate in the region. It is astonishing and a bit sad how such a small amount of money can be used to provide children in poor regions with access to education.
In addition to financing the teacher, we are working to actively support everyday school life: We are currently assessing the need for teaching materials, school equipment, and the sanitary situation.
From the initiative of a donor to a new teacher in Massarankissidou
We can finance the salary with the help of a fixed donation from a teacher in Bremen. The idea was born in the middle of August during the last benefit event in Bremen-Borgfeld. The African evening included German and Guinean food and live music. Our initiator Jutta Mester-Camara presented the work and aims of Juciel and reported about our last visit to Massarankissidou. Afterwards we discussed, among other things, the lack of teachers in the village. One participant signaled her willingness to make a permanent donation to a teacher. We are very happy about this initiative and about the fact that we could initiate the creation of an apprenticeship together and in such a short time. Many thanks for this generous willingness to donate!
You can see that development cooperation always means entering into dialogue with other people. As an aid organization, we can only take action against humanitarian grievances together with you as donors. Therefore, we are not only pleased about your financial support, but also about your suggestions and initiatives. Please do not hesitate to contact us at the next benefit events in the coming year! Dates will follow.
Transparency: The Facts on Project Financing
We are currently clarifying how the teacher will get his salary. Most people in Guinea do not have their own bank account. We will therefore be using the Orange Money transfer service, which is popular in the country. This is a telephone bank account on a SIM card. We can transfer the salary to the teacher's SIM account. With the help of his mobile phone, he can withdraw the money at the nearest Orange Money station. Our member Justin is currently trying to find out where he can withdraw money.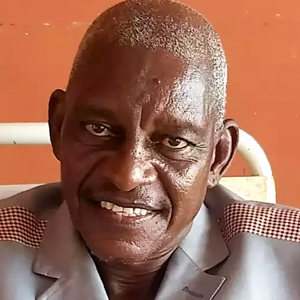 In addition to our German donation account, we have opened our own account in Guinea. There is a simple reason for this: Payment transactions via our German account would be subject to considerable fees and exchange rate fluctuations. It would also take weeks for conventional bank transfers to arrive in the country. We therefore transfer with Moneygram. The international service offers money transfers to the West African Republic at the most favorable conditions known to us. We can therefore avoid any fees as best we can in order to use our financial resources for new projects and for the people in Massarankissidou. The Guinean account is administered by our treasurer Aissatou Keita, the niece of Allassane Camara; she currently lives and works in Conakry.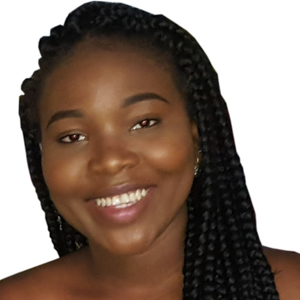 Support our work in Massarankissidou!
We continue to welcome all donors who participate in our aid project "Water for Massarankissidou". By the way, there are also great news regarding the drinking water supply: We will surprise you with these soon. Until then we thank you for your support and your trust in Juciel! Together with you we will make a star of hope shine through Massarankissidou!